Preserving Your Property, Wealth, and Relationships
Communication. Collaboration. Experience. Results.
Real Estate Settlement & Estate Planning Attorneys in Syracuse, NY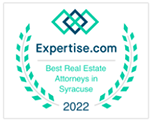 Seth A. Fischer, Esq.
Founder, Senior Attorney & Firm Manager
Since taking the helm of Hill & Fischer, P.C., in 1985, attorney Seth Fischer has grown the firm to serve the many different legal needs of his clients over the last three decades. From real estate settlement to estate planning, business, and traffic law — Seth has your back.
MORE ABOUT SETH
Peter Thompson, Esq.
Associate Attorney
Since joining the Hill & Fischer, P.C. team in 2003, attorney Peter Thompson has been an integral part of our firm's success. His focus in real estate, estate planning, and small business law has helped countless individuals, families, and businesses throughout the Syracuse, New York, area.
MORE ABOUT PETE
Alexander L. Fischer, Esq.
Associate Attorney
Attorney Alexander Fischer is the newest member of our team. Since graduating with his law degree from the Syracuse University College of Law, he has provided clients of Hill & Fischer, P.C., with sound legal counsel in the areas of estate planning, real estate, and traffic law.
MORE ABOUT ALEX
Experienced Lawyers Can Make All the Difference
Real Estate Closing, Settlement, Estate Planning, and Business Services Across New York State & Nationwide
Reliable Communication
Dealing with any kind of legal issue is stressful. To provide you with peace of mind that your case is in good hands, we strive to answer your questions and address your concerns as quickly as possible throughout the process.
Attention to Detail
As experienced attorneys, we understand the importance of the fine print. We'll comb through the minutiae so you can be sure that you're fully informed and making decisions in your best interest every step of the way.
Strategic, Effective Solutions
Your situation is unique to you and the goals you have for moving forward. At Hill & Fischer, P.C., we take special care to respect your wishes and align you with a legal strategy that meets the specific needs of your case.
Comprehensive Legal Services to Meet Your Needs
We know how important your property is to you. For many families and businesses, your property is your largest investment. When the time comes to buy, sell, refinance, or lease property, we are here to negotiate favorable terms and execute your transaction efficiently, affordably, and promptly. With the experience of assisting clients with thousands of real estate transactions every year, we are ready to help you make the most of your property deals.
Our attorneys regularly advise and represent clients through a wide range of real estate transactions, both residential and commercial, with property values ranging from $6K to $60M. Regardless of the size of your transaction, you will always receive the personal attention and superior service you're entitled to. Hill & Fischer, P.C. provides mortgage closing, escrow, and settlement services for many national and local lenders, banks and brokers. We're confident that we can help you find the right financing option for your situation.
Hill & Fischer, P.C. is a full-service law firm. Our team of dedicated and experienced attorneys assists clients with any of their legal needs, including all property transactions. The lawyers at our firm are not only experts in real estate settlement, but their skills can also help you with business transactions, entity formation and maintenance, wills and trusts, estate planning and asset protection, motor vehicle infractions, and more.
Regardless of what issue brings you to our firm, we are committed to taking the utmost care with the guidance and support we provide. As experienced real estate and small business attorneys, we understand the importance and impact our work has on your future. We'll clearly explain your available options and guide you toward solutions that best serve your needs. If you need reliable counsel in Syracuse, New York, or the surrounding areas, don't wait to reach out to Hill & Fischer, P.C. for the help you need to move forward.